"Even a long human life only adds up to about 650,000 hours"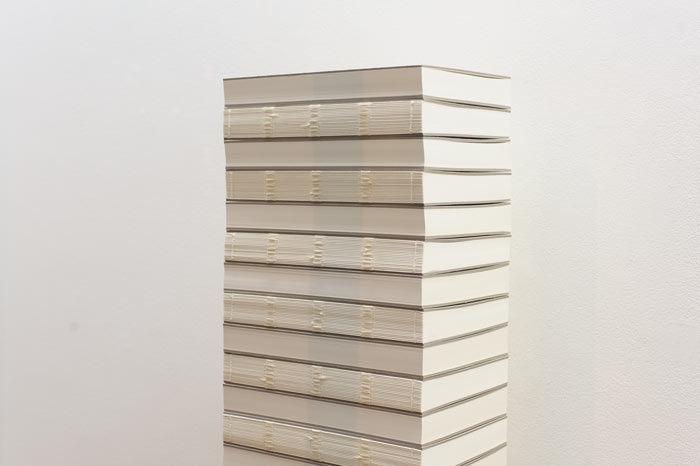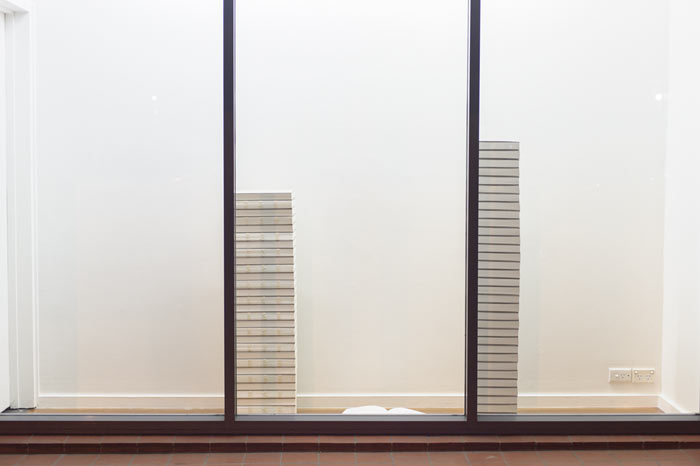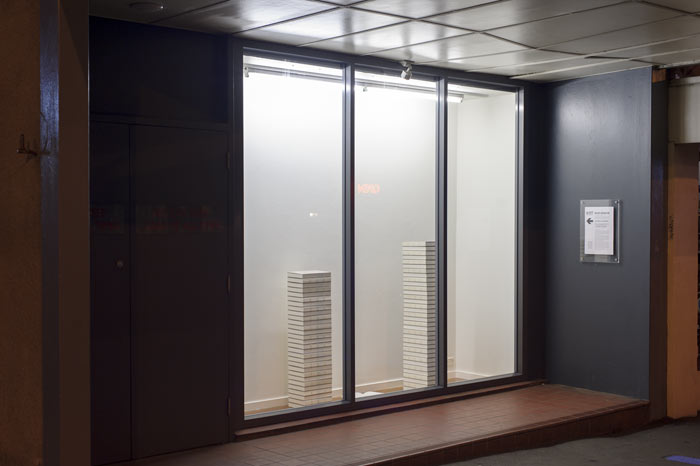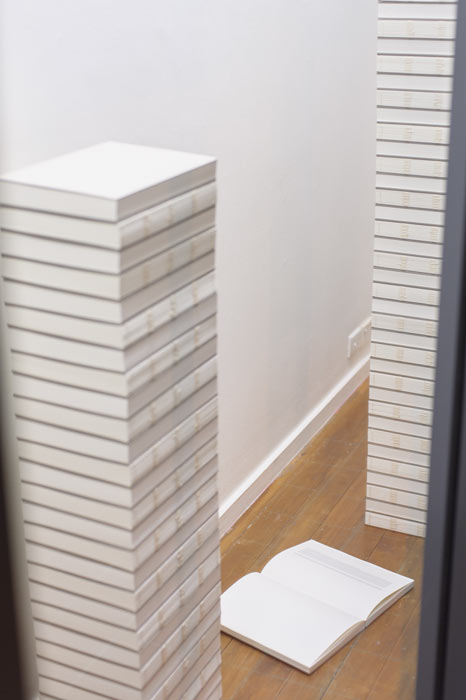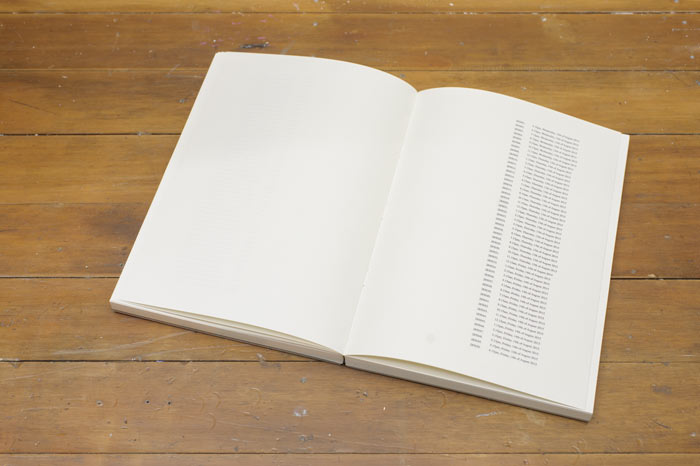 Dunedin Public Art Gallery | Dunedin
Rear Window
8 August – 20 September 2015 | Solo Show
Exhibition Text
It started with this quote:
"The bad news is that atoms are fickle and their time of devotion is fleeting – fleeting indeed. Even a long human life adds up to only about 650,000 hours. And when that modest milestone flashes into view, or at some point thereabouts, for reasons unknown your atoms will close you down, then silently disassemble and go off to be other things. And that's it for you."*
'650,000 hours' played on Amodeo's mind for a long time after reading it: a number so large yet so finite. Many questions were raised: what hour was she up to? How many did she, theoretically, have to go? And what was she doing during these hours that were marching always away? So, in an exercise of addressing her definite 32-year past and suggested 42-year future, this 65-book series traces, through a list of dates and times, from the hour of Amodeo's birth to locate her 650,000th hour.
Presented in the Gallery's Rear Window space are 28 books that catalogue Amodeo's past and 36 books that catalogue her future, divided into two tall stacks. The 29th book will always be open at the current time, positioned so viewers can see the open page. Every two or so days the page of that book will be turned to reflect the accurate time. Through its starting point, the artist's birth, this beautifully minimalist work is a personal reminder of Amodeo's 'time'. Yet the way the work changes over the course of the show, although slight, acts as a reminder of how these hours are shared by everyone and spent in a multitude of ways.
* Bryson, Bill. (2003). A Short History of Nearly Everything. London, United Kingdom: Black Swan Publishing.
Courtesy of the Dunedin Public Art Gallery; Photographs by Max Bellamy